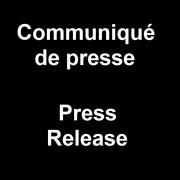 Montréal, January 27, 2015. A press conference was held this morning with precarious workers and people on social assistance at the initiative of several Montréal communities. The objective of the press conference was to have Minister Blais back down on his intention to again slash social assistance programs.
"There is still time for Québec to renounce these counterproductive reforms that show a shocking contempt of welfare recipients and are based on a false understanding of the welfare system," said Clement Citeya Comité des Personnes Assistées Sociales de Pointe-Saint-Charles (CPAS).
In Montréal, 127,000 people (including 50,000 children) try to survive using last resort financial assistance. In addition to temporary or severe employment constraints due to a medical condition or a disability, these persons are experiencing various ongoing barriers: lack of jobs, low schooling levels, reading difficulties, limited professional experience, inaccessible work sites and linguistic barriers.  "We must also remember that a claimant must meet a long list of criteria to be eligible for welfare and will likely receives as little as $616 a month to deal with all their expenses including housing – this is not nearly enough to survive on!" stated Bénoît Racette of Ex-Aequo.
Currently, any work income above and beyond one hundred or two hundred dollars per month, depending on the program, is deducted from the welfare cheque. David Régnier of ATD Quart Monde states that, "returning to work is therefore penalized rather than being encouraged. If Québec really wants to support social assistance recipients in their work integration efforts, it should increase the allowable work income of welfare recipients, which would be a simple and inexpensive measure. "
According to the Ministry's estimates, only a few hundred recipients would be affected by the proposed reforms of residency requirements, the value of real estate properties and the subletting of rooms. "These measures divert attention and energy that should be devoted to improving the conditions of all people in perilous situations. Rather than enhancing equity between low-income workers and welfare recipients, Minister Blais is reinforcing the myth that these are two separate groups of people with incompatible interests,'' said Tristan Ouimet-Savard of the Regroupement des auberges du coeur.  
It has been shown that individuals who receive the best support are those who are able to leave social assistance in the greatest proportion. Quebec must prioritize increasing welfare benefits to a decent level.   Only this type of policy choice will enable the efficient management of social assistance.
– 30 –

Source: ADDS MM, ATD Quart monde, Coalition contre le travail précaire, CPAS Pointe St-Charles, Ex Aequo, Passages, Projet Genèse, Regroupement des auberges du cœur, TROVEP Montréal.
For more information:
French-speaking media: Clément Citeya,  CPAS de Pointe St-Charles (514) 718-4291
English-speaking media: Cathy Inouye, Project Genesis (514) 583-1483
https://genese.qc.ca/wp-content/uploads/2014/12/communique-de-presse-press-release.jpg
664
668
Ahmar Husain
https://genese.qc.ca/wp-content/uploads/2013/04/Project-Genesis-Logo-English-180.png
Ahmar Husain
2015-01-27 16:30:53
2015-03-28 10:37:42
Press Release: Minister Blais is spreading false ideas rather than dealing with real social assistance issues