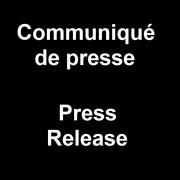 Montreal, October 30, 2018—Today, people concerned about the Quebec government's continuing assaults on the welfare system gathered in front of the Tour de la Bourse to call upon the new minister responsible for welfare, Jean Boulet, to attack poverty, not the poor.
"Over the last five years, both the Marois and Couillard governments have repeatedly attacked our welfare system with a series of heartless cutbacks," said Sheetal Pathak, community organizer at Project Genesis.  "We are calling on Minister Boulet to show that he has what it takes to stop this relentless assault on the poor."
The basic welfare cheque for a single person is $648 per month, an amount grossly insufficient to cover rent, heating, food and other expenses. "People often think that life on welfare is easy. In reality, our government is forcing impossible budgets on welfare recipients and even has an arsenal of mechanisms to cut the welfare cheque. If, for example, a loved one wants to help them by paying their hydro bill, their welfare cheque next month will be cut dollar for dollar" explained Pathak.
Speakers at the event drew attention to the many additional cutbacks people needing social assistance have suffered in recent years.  In 2013, the Marois government removed people aged between 55 and 58 from the Temporary Limitations to Employment category—depriving them of about $134 a month.  Couples with children under 5 were also removed from this category—a cut of about $231 month per household.
In August 2014, the Couillard government cut the $500 that was available as a Return to Work Supplement for welfare recipients who found a job. In 2015, travel restrictions were introduced to prevent people on welfare from leaving the province for more than 7 consecutive days in a calendar month. In the same year, $125 a month were cut from many people receiving welfare who were living with more than one roommate, under the pretense that they were making money off their "boarder" even if no money ever changed hands. Adults undergoing residential therapy for alcohol and drug addiction also saw their benefits slashed, causing many people to withdraw from detox programs.
Then in 2016 the Couillard government announced the Objectif Emploi program, which now forces first-time welfare applicants into training programs under the threat of severe cuts to their monthly income.  In fact, the law had to be changed to enable these historic cuts to the welfare cheque. Today, a person's welfare benefit could be cut all the way down to $324 a month.
The impacts of these cutbacks are continuing to be deeply felt by people struggling to survive day by day.  Arié Moyal can bear witness to this: "If you are on welfare, you are already going through a rough patch and you've already fallen through all the cracks. Welfare is supposed to be the safety net. It's like the government is lining up spikes on the safety net." Those gathered had one message for Minister Boulet: reverse these regressive government policies that undermine the poor while failing to address the root causes of poverty.  "We'll be back," declared Pathak, "because the treatment of the most marginalized people in our society is too important an issue to ignore."
-30-
For more information: Sheetal Pathak, Project Genesis: 514-738-2036 ext. 402