Fill in the form to subscribe to the Project Genesis newsletter.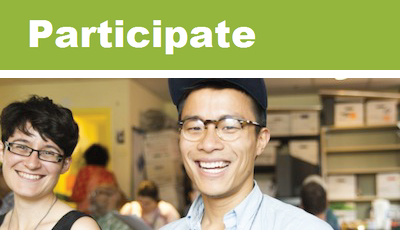 ARE YOU INSPIRED BY OUR WORK?
Would you like to participate?
We are looking for dynamic, engaged volunteers!
Click here or on the image to see our volunteer opportunities.
Project Genesis is a grassroots non-profit organization providing services free of charge to those in need. We are able to accomplish so much thanks to our members, volunteers, and donors. Your donations are invaluable in supporting our work and contributing to our success!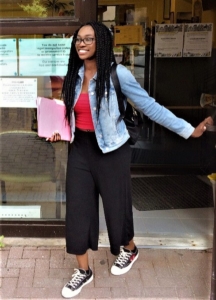 "As a social work student, I aspire to advocate for the social rights of everyone, regardless of their situation.

Through their very inclusive approach, Project Genesis gave me a good idea of what it looks like when an organization stops at nothing to fight for and make sure that each one of their service users understands their rights and has them respected."
Lucky, Project Genesis intern
Did you know that last year…
Staff, volunteers, and student interns at Project Genesis' Storefront drop-in centre provided 9,215 in-person and follow-up interventions.
We assisted people from 134 countries of origin, ranging in age from 17 to 97 years.
Of the Storefront's total interventions, 3,388 were related to housing issues, including helping tenants address problems such as lack of heat in winter, and obtain needed repairs in their dwellings.
1,547 interventions were related to pensions, including assisting seniors to apply for and resolve problems in receiving benefits.
1,462 interventions were related to welfare issues, such as determining eligibility and helping vulnerable people access essential aid.
We also provided assistance on a range of other issues, including accessing low cost housing, obtaining family allowance benefits, and resolving Medicare problems.
Visit our Highlights page for more examples.
We are able to do so much for our community thanks to our donors and funders!
Would you like to contribute? Click here  to see the various ways you can make your donation!
A sincere "thank you" to everyone who has donated!