We would not be able to accomplish all we do without the hard work, dedication, and passion of our Storefront volunteers, committee members, and student interns. If you are inspired by our work, there are opportunities to join us!
Storefront and Home Advocacy Services
Our Storefront relies on well-trained volunteer receptionists and advisors who are supervised directly by our knowledgeable and experienced staff. Without these volunteers, we would not be able to provide services to thousands of individuals every year.
Our Home Advocacy Services provides our Storefront services to people in our neighbourhood who are home-bound.
If you speak English and French (any additional languages are an asset), enjoy interacting with people, you may be interested in being part of our team!
Want to get involved in the Storefront or Home Advocacy Services?
Click on the selection of your choice below for more details and to be part of our pool of candidates! (To apply, you must fulfill all the criteria listed)
Storefront volunteer advisor
Home Advocacy Services volunteer
Our Housing Rights Committee connects community residents and allies who want to fight together for better housing for all!
We meet regularly to identify how best to put forward our demands and share information.
Together, we organize actions and assemblies, advocate with our local elected officials and do popular education on a variety of solution-oriented campaigns.
Want to get involved in our Housing Rights Committee?
Do you or did you experience housing problems? Is your curiosity piqued?
Check the box below to find out more and leave your name!
Our Outreach volunteers work in teams to visit neighbourhood apartment buildings to give tenants information and inform them of our services.
We are particularly interested in volunteers who can speak various languages, enjoy going into the community and are typically available in the evening. Does this sound like you?
Want to get involved in Outreach?
If you're interested, please check the box below to leave your contact information! (To apply, you must fulfill all the criteria listed)
Our Anti-Poverty Committee brings together people who, through personal experience and conviction, are committed to eliminating the structural causes of poverty in our society.
We learn about the issues, share our opinions and experiences, and take action, through engaging in public awareness campaigns, advocating for positive change with elected officials, and joining with other groups across the province.
Want to get involved in our Anti-Poverty Committee?
If you have been affected by the low welfare rate, high bus fare, or increasing hydro bills, and are interested in participating, please check the box below to find out more and leave your name!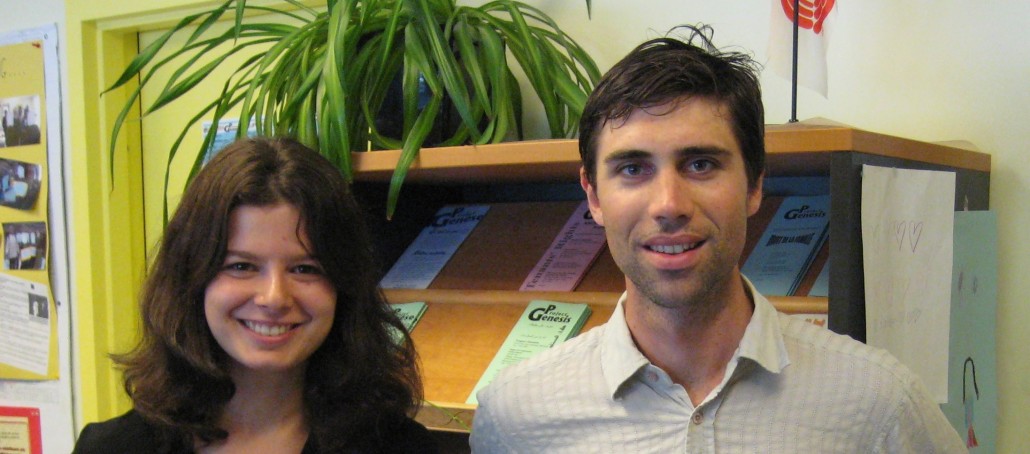 Each year, Project Genesis provides opportunities for law and social work students to gain invaluable on-the-ground experience while receiving academic credit.
We accept a limited number of college-level and university-level students.
If our work interests you and your school provides internship possibilities, consider applying for one of these positions through your school!
An inside look from some of interns