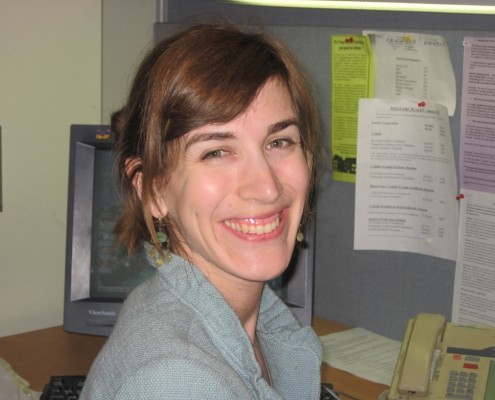 Brigitte, volunteer Storefront advisor
"It felt good to provide information concerning financial assistance and housing options, empowering her to make effective change in her life."
"One thing I feel good about this year was assisting a single woman in her 50s with severe mobility issues who was in financial difficulty.
She was distraught when she came in, concerned about the fact that she had great problems going up the three flights of stairs to her apartment and discouraged that her disability prevented her from searching for a new place. To make matters worse, she was scared that her welfare income would not be sufficient to pay for a dwelling more appropriate for her needs.
I looked at her current sources of income and discovered that she could be entitled to Shelter Allowance as well as additional benefits due to her disability. With the new income, it could be possible for her to find a new apartment better suited to her current situation.
She left the office feeling reassured and hopeful. It felt good to provide information concerning financial assistance and housing options, empowering her to make effective change in her life."
Brigitte, volunteer Storefront advisor