Project Genesis Annual Report 2018 – 2019
(Please refresh the page if the report is not visible)
Highlights 2019 : Coming soon!
Highlights 2018 : A better future is possible
On the path to a better future
---
Helping people, and improving living conditions
This past year, staff, volunteers, and student interns at Project Genesis' Storefront drop-in centre provided 9,215 in-person and follow-up interventions.
We assisted people from 134 countries of origin, ranging in age from 17 to 97 years.
Of the Storefront's total interventions this past year, 3,388 were related to housing issues, including helping tenants address problems such as lack of heat in winter, and obtain needed repairs in their dwellings. 1,547 interventions were related to pensions, including assisting seniors to apply for and resolve problems in receiving benefits. 1,462 interventions were related to welfare issues, such as determining eligibility and helping vulnerable people access essential aid.
We also provided assistance on a range of other issues, including accessing low cost housing, obtaining family allowance benefits, and resolving Medicare problems
Being a part of the change you want to see in the world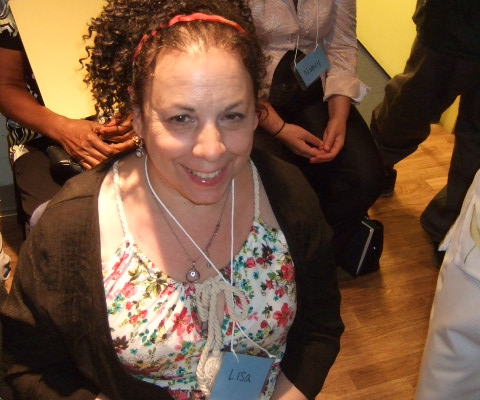 "There's a saying: 'Be a part of the change you want to see in the world.' As a member of the Anti-Poverty Committee, you feel part of that change.

Sometimes if you have a problem, others will have a solution. It helps so much to know your rights. It is empowerment. You really feel like you are making a change, be it when writing open letters, sharing information, hearing other people's views, learning new skills or meeting politicians in our community who can make a difference politically.

I have brought petitions, flyers, and information about housing and welfare from Project Genesis to other places, to make sure that people know their rights. It's heartwarming to know that in Project Genesis, there are people who work and volunteer here that are making a great difference in people's lives. Everyone's hearts are in it."
Lisa, Project Genesis volunteer
Educating and sharing knowledge
Our Outreach team knocked on 1,577 doors in the neighbourhood this past year, to assess housing conditions and provide information to tenants.
We gave workshops and distributed 2,200 pamphlets in 12 languages, informing local residents of their rights and responsibilities.
Each year, we provide workshops to our volunteers and members, to foster a respect for diversity. Themes we touched upon this past year included racism, homelessness, rights of migrants, and gender diversity.
Investing in our community's future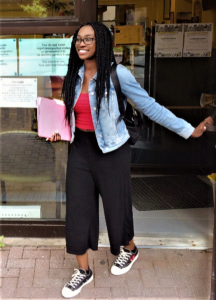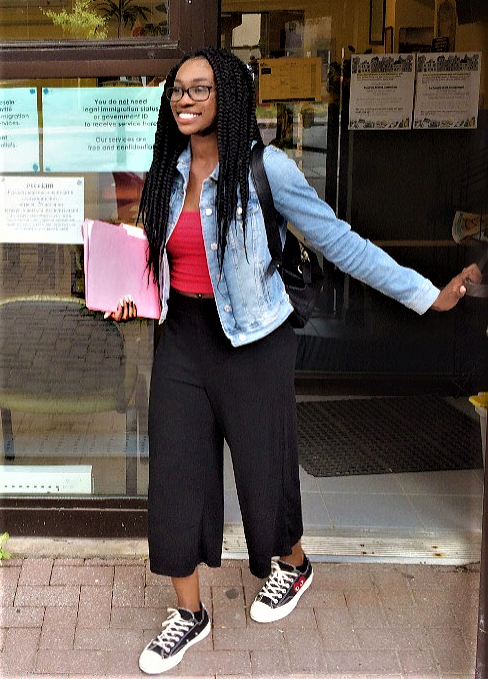 "As a social work student, I aspire to advocate for the social rights of everyone, regardless of their situation.

Through their very inclusive approach, Project Genesis gave a good idea of what it looks like when an organization stops at nothing to fight for and make sure that each one of their service users understands their rights and has them respected."
Lucky, Project Genesis student intern
Creating a better future together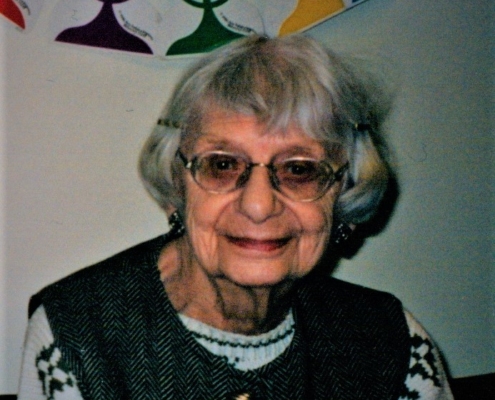 "I don't remember how I first heard about Project Genesis, just that it was the place to go when you needed help.

I first went to the Storefront with passport problems. Then…I used their services again to resolve my husband's pension problems. They were so helpful that I asked how I could repay them…that's how I became a member of the Home Advocacy Services.

After a training period, I began visiting people at their homes, offering our Storefront services to those who were physically unable to come to us.

My activities convinced me we needed to lobby for improvements in anyone's life."
Betty, former Project Genesis volunteer
Not only was Betty Vineberg a dedicated volunteer, but her desire to improve the lives of those in difficulty led her to bequeath a legacy gift to Project Genesis. We are sincerely grateful for Betty's gift; her commitment to a better future will make a difference in the community for the years to come.
Thank you to all our donors for contributing to a better future!