The Suburban – April 22, 2015.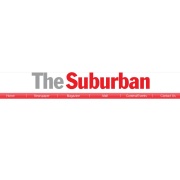 Côte St. Luc council was asked by a representative of Project Genesis to pass a resolution urging the federal government to renew and restore subsidies for social housing.
The group's Molly Tenzer, speaking at the April council meeting, explained that social housing units built before 1994 benefitted from federal subsidies annually, which have been used to reduce the rent of low-income tenants, and for maintenance work. But she said the agreements are ending for those pre-1994 residences across Canada, "be they cooperatives, non-profit or low-cost housing," and some Côte St. Luc residences are impacted.
"That's 585,000 units across Canada," she added. "Two of the Caldwell residences — one of which is in Côte St. Luc — lost their subsidies in 2014. And the other two buildings will lose their subsidies in 2023. Already, new tenants at Caldwell have to pay full market rent. Right now, in Côte St. Luc, two houses out of five pay more than the standard 30 percent of their income towards housing, and tenants wait years before they can have access to social housing. The potential loss of existing social housing projects only worsens the situation."
Mayor Anthony Housefather said he would personally support such a resolution, but that it has to be discussed with council first.
"It's a very serious issue," he said. "The council is now looking at other options to enhance the amount of housing in Côte St. Luc, in different ways with different groups. I'm hoping, in the next few years, there will be more options in Côte St. Luc and allow for a lesser waiting list and a more modern facilities. But I'll leave it to those groups to eventually announce where they're going to locate and when, and if the rezonings go through. For sure, I will bring your proposed resolution to an in-committee [council] discussion, and if we have a consensus, we'll bring it back and let you know.
"But you have my personal support."
Joel Goldenberg