Suburban – February 11, 2015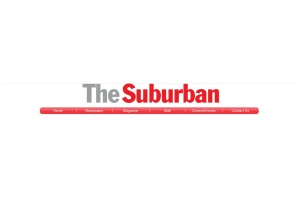 Tenants in Quebec are being held hostage by a slow and unresponsive Régie du logement said a coalition of housing advocates last week.
The group protested outside the Montreal offices of Pierre Moreau, minister responsible for the tribunal, and called for an end to "interminable" waiting times, dubbing the Quebec agency the "Régie du lentement."
The group borrowed the hostage theme from the Canal Vie show Proprio en otage, a populist look at landlords' experiences with difficult tenants. Tenants, however, says Project Genesis' Claire Abraham, are struggling to be treated faily by the tribunal when their rights are violated.
"The statistics often quoted – an average delay of 21  months for the category that includes causes of unsanitary conditions and lack of heating – does not mention the reality endured by tenants who are being held prisoner of a dysfunctional and ineffective justice system."
Romina Hernandez of POPIR – Comité Logement says the government has been unresponsive to calls for change. "We went directly to Moreau's office because it's been months and months that we are trying to communicate with the Minister without success. For years Quebec tenants have been documenting abuses and sending letters without a response."
The current Régie system, say advocates, prioritizes the interests of owners at the expense of the rights of tenants. "The latest measures proposed by the government – hiring of special clerks and commissioners – had no impact on the waiting times for tenants. These resources only serve to maintain short deadlines for the owners' issues, " said Abraham.
Tenants' rights groups are demanding that Moreau ensure the tribunal does not dismiss tenant's health and safety in pursuit of protecting financial interests of landlords, and any reform should seek to establish and equitable, transparent and timely system.
Joel Ceausu