GAINING INSIGHT AND BUILDING SOLIDARITY
"In my view, the most notable intervention that members of the Anti-Poverty Committee made in the last year was a mid-December action to highlight the struggle faced by low-income people to adequately feed themselves with the relative pittance provided by their monthly social assistance cheques.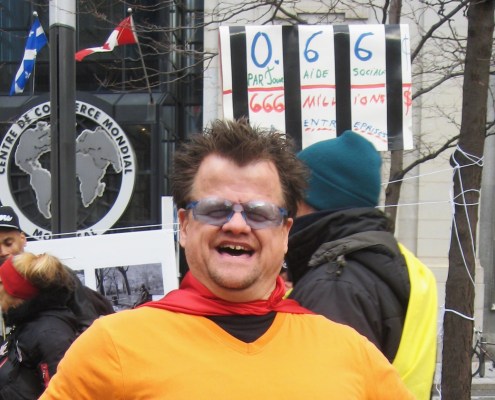 In keeping with the holiday season, we prepared two "gift baskets", with turkeys sculpted out of Kraft Dinner, decaying produce, and other food items. We hand delivered the baskets to the offices of two local cabinet ministers, graphically bringing our message home to representatives of the provincial government in the wake of their budget announcement.
Although there were no immediately apparent gains as a result of our action, the discussions and planning leading up to the event, as well as the experience of directly engaging our representatives in protesting the effects of poverty here in Quebec, proved extremely valuable. We gained insight into how government actions contribute to poverty and affirmed the need to confront patronizing attitudes where the poor are told "be thankful for what you've got" and "we can only do so much", despite the concentrated wealth in the hands of the privileged few. It was an eye-opener for many, including myself, and it built solidarity amongst ourselves while fuelling us to engage in further actions."
Russell, Anti-Poverty Committee volunteer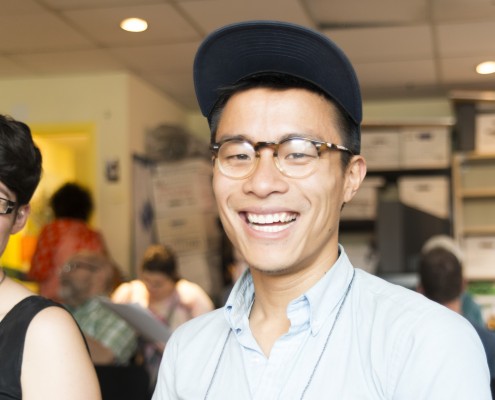 https://genese.qc.ca/wp-content/uploads/2014/02/DSC_1030madeleine_matt2.jpg
3594
6105
PG Editor
https://genese.qc.ca/wp-content/uploads/2013/04/Project-Genesis-Logo-English-180.png
PG Editor
2014-02-04 18:51:38
2019-08-21 10:58:10
Participate in our Work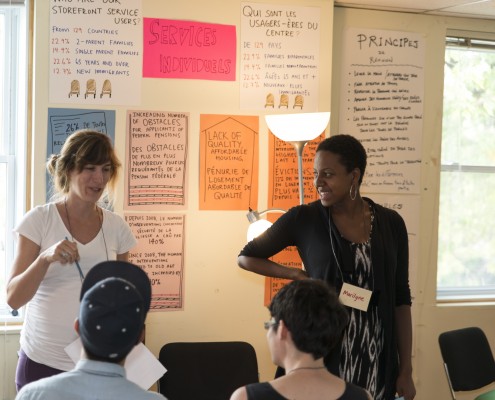 https://genese.qc.ca/wp-content/uploads/2014/02/DSC_1024brigitte_marilyne2.jpg
4906
6279
PG Editor
https://genese.qc.ca/wp-content/uploads/2013/04/Project-Genesis-Logo-English-180.png
PG Editor
2014-02-04 16:57:13
2019-08-20 17:17:39
Donate
https://genese.qc.ca/wp-content/uploads/2014/02/IMG_4203.jpg
1159
1619
PG Editor
https://genese.qc.ca/wp-content/uploads/2013/04/Project-Genesis-Logo-English-180.png
PG Editor
2014-02-19 14:41:54
2018-05-07 16:41:27
Anti-Poverty work: An Inside Look from Russell