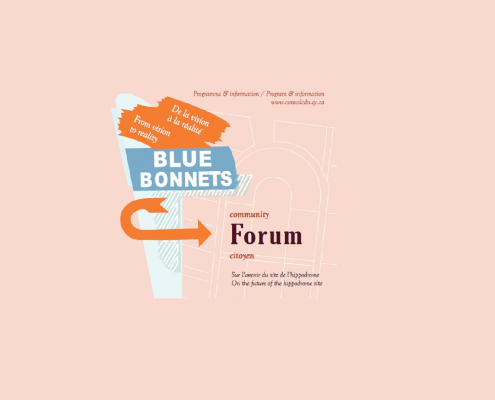 This activity has already taken place. Please consult our Events & Workshops page for more activities.
Community forum from 9am to 4pm on Saturday, September 20, 2014 at the CDC de CDN.
The Corporation de Développement Communautaire de Côte-des-Neiges (CDC de CDN) invites you to participate in developing a collective vision for a vibrant, quality neighbourhood on the former Blue Bonnets hippodrome site.
Come and share your ideas!
Registration required by September 12th, 2014. Places are limited. To register, fill in the online form at http://www.conseilcdn.qc.ca/english/bluebonnets/, or contact:
Jennifer Auchinleck     jennifer@conseilcdn.qc.ca     514.739.7731 ext. 225
Sheetal Pathak     sheetal@genese.qc.ca     514.738.2036 ext. 405
This event will take place at the CDC de CDN, located at 6767 Côte-des-Neiges.