This activity has already taken place. Please consult our Events & Workshops page for more activities.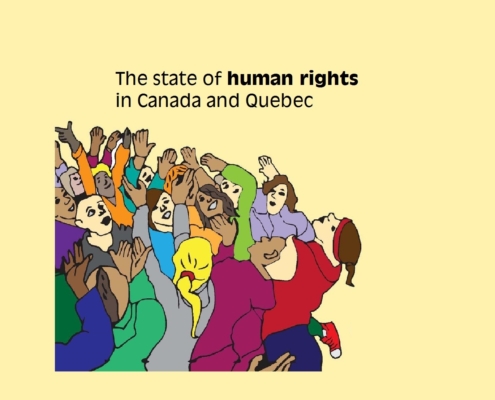 Presentation and discussion at 5:30pm on Tuesday, September 9, 2014
According to the Ligue de droits et libertés du Québec, the current economic and political order undermines our ability to realize our basic human rights, such as the right to housing, the right to adequate food, and the right to non-discrimination based on gender, social class, and race.
What does this mean for the work of Project Genesis? What role can Project Genesis play in ensuring that everyone's human rights are respected?
Presentation and discussion at Project Genesis, facilitated by Cathy Inouye, community organizer.