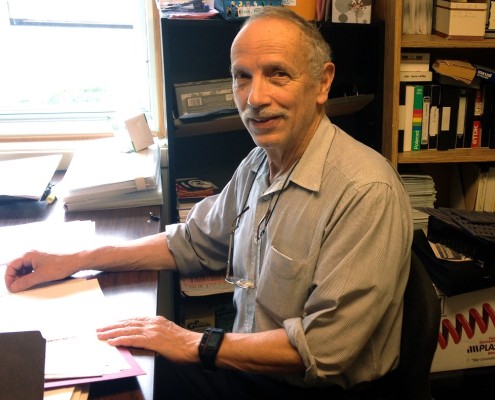 Djamel, Individual Services volunteer
"(Our work) helps service users avoid delays or problems with (various programs) and receiving their benefits."
"I've been volunteering at Project Genesis for more than ten years, and I've had the opportunity to meet so many other volunteers, both those at the Storefront as well as those involved in community advocacy work. Each one of them, through their various roles, is here for one common reason, the reason Project Genesis was founded in 1977: to help.
I've always volunteered as an advisor in the Storefront. This year, the coordinator of the Home Advocacy Services (HAS) program offered me the opportunity to take on a new challenge by participating in the government's Community Volunteer Income Tax Program (CVITP). This meant that after being trained, I would be able to collect HAS service users' information and prepare their income taxes at Project Genesis.
By having the required information and submitting their income tax returns on time, we can update HAS service users' files for the Guaranteed Income Supplement, Low-Cost Housing applications, or family allowances. This helps service users avoid delays or problems with these programs and receiving their benefits. As always, our HAS users obtain our services at their homes, free of charge.
I'm grateful for the opportunity that Project Genesis provided me taking on a new challenge and learning new skills. I sincerely hope that my contribution was beneficial to our service users as well!"
Djamel, Individual Services volunteer