SORTING OUT WELFARE WOES
When Ms. B.'s monthly welfare cheque was somewhat mysteriously cut by over $400, she was referred to Project Genesis by a friend.
After reading the rather cryptic letter of explanation, the Storefront advisor who met with her explained that her cheque was being cut because it was considered that Ms. B. was benefiting from income from a rooming-house operation. Not only that, Ms. B. was facing a large debt because she had neglected to declare the income from roomers for some time.
In fact, Ms. B. lived in an apartment with her four grown daughters, her son-in-law and two grandchildren. Two of her daughters were in full-time studies, one was on sick leave, and the other cared for her two pre-schoolers while her husband worked.
Contesting this debt and eliminating the deductions required researching the relevant sections of the welfare law, regulations, and interpretation manual. The advisor requested a floor plan of the apartment, and one of Ms. B.'s daughters did one, to scale, and with precise measurements. When the staff person on duty saw the plan, she suggested to Ms. B. that this daughter might be interested in volunteering at Project Genesis.
Eventually, two of Ms. B.'s daughters became volunteer receptionists. Following the Storefront interventions, Ms. B.'s cheque was restored to its full amount a the debt was cancelled. In addition, the advisor suggested to Ms. B., who uses a mobility aid, that her cheque might be increased if she submitted a medical report. In the end, Ms. B. ended up with a higher monthly income, and Project Genesis gained two volunteers!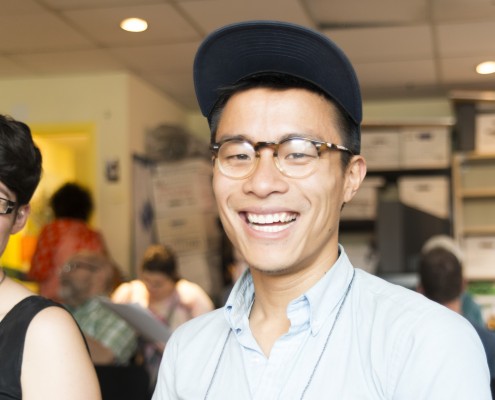 https://genese.qc.ca/wp-content/uploads/2014/02/DSC_1030madeleine_matt2.jpg
3594
6105
PG Editor
https://genese.qc.ca/wp-content/uploads/2013/04/Project-Genesis-Logo-English-180.png
PG Editor
2014-02-04 18:51:38
2016-04-07 13:53:51
Participate in our Work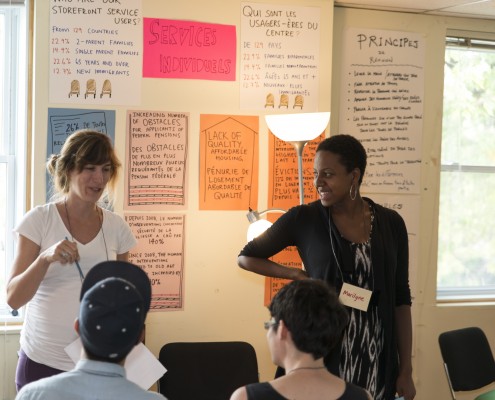 https://genese.qc.ca/wp-content/uploads/2014/02/DSC_1024brigitte_marilyne2.jpg
4906
6279
https://genese.qc.ca/wp-content/uploads/2013/04/Project-Genesis-Logo-English-180.png
2014-02-04 16:57:13
2019-04-18 12:47:54
Donate
https://genese.qc.ca/wp-content/uploads/2015/04/SF02.jpg
1031
1428
Ahmar Husain
https://genese.qc.ca/wp-content/uploads/2013/04/Project-Genesis-Logo-English-180.png
Ahmar Husain
2015-04-21 12:11:38
2018-05-07 16:41:00
From our Storefront files: Sorting out welfare woes